We build outstanding customer-driven organisations by helping them to become
Closer, Better & Stronger 
and our c

li

ents agree ...
Closer: developing more collaborative relationships with employees, partners, customers and suppliers.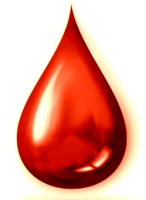 "When I pick the people I would have with me in the trenches you would undoubtedly be on my list ."
"I've never seen such a vibrant top-to-bottom team ethos in a company as you have built here."  

"Your comprehensive analysis of global opportunities for next generation products in automotive, health, electricity and other industries has underpinned the next stage of investment in our business."
"The KPI system you created and implemented was the best of its kind I've ever seen."
  
 "Without you this company wouldn't still exist. Even if it did I wouldn't still be running it."
"I hire you to stop me making management errors and to help fix those I do make."

"Thanks to your crucial insights we abandoned a £350 million acquisition that would likely have damaged our company's net worth."
 
Better
: establishing the processes and information to understand and respond to customers' needs. 
Stronger

: building competitive and agile businesses that are emotionally intelligent, operationally 'Lean' and financially robust.